We believe in bringing Light to Dark Places, Life to Dead Places, Hope to Broken Places, Heaven to Earthly Places. Here are the ministries that we gladly partner with who are doing just that!
The Halleads will be moving to Chiang Mai, Thailand, where they will be impacting the unreached by serving as missionaries sent by Providence. We encourage you to listen to their story, and to partner alongside this amazing, Jesus-loving family both prayerfully and financially! To hear more about the Hallead family and their mission, go to our App and listen to our newest podcast, "A New Call to Compassion." To stay better connected to the Hallead family and any updates they have, please consider singing up for their emails: https://pioneers.us15.list-manage.com/subscribe…
Caleb & Bethany Kuenzli launched a retreat ministry where they focus on equipping a generation to search the blue prints of their own hearts to discover His. They focus on weekly gatherings with young adults through community, small groups & church ministry walking a generation through their walls. Land of the Living focuses on outreach to ministries & churches to create influential Kingdom family relationships and encounter Jesus Christ through leading worship and teaching. When they are not hosting our retreats, they devote their time to Community, Creativity, Art, Songwriting, & Worship Ministry.
Based in Jeremie, Haiti (120 miles west of Port-au-Prince), HBM focuses on empowering indigenous Haitian leaders through leadership development. This is done through discipleship, local church involvement, education community development and short-term missions. Our approach is highly relational and focuses on the most isolated and poverty stricken parts of western Haiti.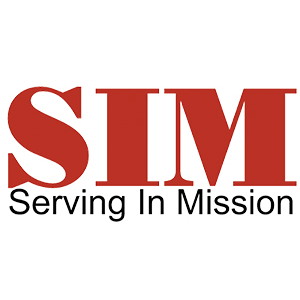 SIM workers are international themselves, representing about 70 nationalities—including nations that in the past only received missionaries. They serve in a wide variety of career fields. SIM is looking for people of any nationality who have almost any skill imaginable!We're very excited to be the home church of one of the missionaries of SIM, Calvin Brain and his family.
Kelley Latta is a Bible teacher and event speaker whose passion is teaching believers how to approach Christ through His Word so they can live transformed.Having professed faith in Jesus as a child in Christian school, Kelley was confronted in her mid-twenties by the reality that her beliefs about Christianity didn't match up with Jesus' teachings. Compelled into the Word to discover Truth for herself, she encountered Jesus through its pages and finally experienced the transforming power of grace. She now aims to help the body realize the saving reality of authentic intimacy with Jesus Christ.
Unite your two passions, faith and athletics, to impact the world for Jesus Christ. We've been on one mission for over 60 years. FCA is a nationally-known organization that has been working to unite faith and athletics for over 60 years. Our vision is to see lives transformed by Jesus Christ by equipping their student-athletes and coaches to make a worldwide impact.